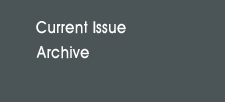 Full Text:

영남의대학술지 Vol.24_No.2 Suppl. P.S775-780, Dec. 2007

Case Report

통풍과 동반한 국소형 색소성 융모 활액막염 1 예

A Case of Gout with Nodular Pigmented Villonodular Synovitis

정용욱, 오명진, 윤대영, 홍영훈, 이충기

영남대학교 의과대학 내과학교실
책임저자:이충기, 대구광역시 남구 대명동 317-1, 영남대학교 의과대학 내과학교실

Tel: (053)620-3830, Fax: (053)654-8386

E-mail cklee@med.yu.ac.kr

December 30, 2007

Abstract

Pigmented villonodular synovitis (PVNS) is a benign proliferative disorder of uncertain etiology that affect synovial lined joints. This disesse is an uncommon that usually afflicts the knee joint. Two types of villi are present in this disease, localized form is called 'nodular PVNS' and non localized form is 'diffuse PVNS.
On microscopy, PVNS is characterized by the presence of hemosiderin-laden, multinucleated, giant cells. But plain radiograph in PVNS shows normal finding exclude effusion, so cannot help diagnosis of PVNS.
We experienced a case of a 59-years-old male patient who complained multiple arthralgia, swelling, limit of motion of Lt knee. We gave diagonsis of gout with PVNS by MRI and arthroscopic procedure. So we report this case with review of literature.

Key Words:

Pigmented villonodular synovitis, Gout, Arthroscopy

References

1. Nam yong choi, M.D., Hyung KooK cheong, M.D., Hae Seok Koh,M.D. Chang Whan Han, M.D., Sung Jin Park, M.D., Suk Ku Han, M. D. at al. Arthroscopic treatment of pigmented villonodular synovitis of the Knee. J of Korean Orthop 2006;41(6): 994-1001.

2. Hyun Kee chung,M.D., Choong Hyeok Choi, M.D., Keyong Jin Choi, M.D., Seong Pil Lee, M.D. Localized Pigmented Villonodular synovitis of the posterior Compartment of the knee. J of Korean Orthop. Assoc. 1998;Feb 33(1):211-5.

3. Goldman AB, Dicarlo EF. Pigmented Villonodular Synovitis Diagnosis and Differential Disgnosis. J of Radiologic Clinics of North America 1988; Nov:26(6) 1327-47.

4. Deuk-Soo Hwang, M.D.., Chang-Hwan Lee, M.D., Jae-Hoon Yang, M.D., Tae Hwan Kang, M.D. Pigmented Villonodular Synovitis of the Ankle Joint. J of Korean Orthop 2006;41: 905- 910.

5. Vigorita VJ. Pigmented Villonodular Synovitis- like Lesion in Association with Rare Cases of Rheumatoid arthritis, Osteonecrosis, and Advanced Degenerative Joint Disease. Clin. Orthop Related Res 1984 Mar; (183):115-21.

6. Mirra JM, Fionear man G et al. Diffuse Pigmented Villonodular Synovitis in Association with Pajet`s Disease of Bone. Clin Orthop Related Res 1980 Jun; (149): 305-9.