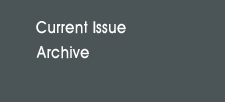 Full Text:

영남의대학술지 Vol.24_No.2 Suppl. P.S245-251, Dec. 2007

Review

위암의 치료에 있어서 방사선치료의 역할

Role of Radiation Therapy in Treatment of Stomach Cancers

윤상모, 김명세

영남대학교 의과대학 방사선종양학교실
책임저자:윤상모, 대구광역시 남구 대명동 317-1, 영남대학교 의과대학 방사선종양학교실

Tel: (053) 620-3372, Fax: (053) 624-3599

Email: kangsan@ynu.ac.kr

December 30, 2007

Abstract

Although occasionally used as a therapeutic modality, radiotherapy was not a routine part of the treatment of stomach cancer. As a single modality, preoperative radiotherapy showed some benefit, but this was not confirmed in radomized trial. In recent neoadjuvant trials, radiotherapy is usually given concurrently with chemotherapy, and pathologic complete response rates was about 30%. There were small studies of radiotherapy as an adjuvant, either alone or with chemotherapy, but the randomized studies using postoperative radiotherapy alone did not show a survival benefit. The results of intergroup gastric adjuvant trial(INT 0116) were presented in May 2000 at American Society of Clinical Oncology. In that report, postoperative concurrent chemoradiotherapy showed survival benefit. INT 0116 has established postoperative chemoradiotherapy as the standard care for high risk patients with resected stomach cancer. But, INT 0116 had several weak points including lack of standardized nodal dissection and delivery rates of treatments. So, Asian and European investigators did not agree. Korean study showed benefit of postoperative chemoradiotherapy after D2 dissection, but this study was not randomized. Recently, Korean investigators started randomized trial of chemoradiotherapy in D2 dissected patients. This trial may give answer to us about the benefit of postoperative chemoradiotherapy in resected stomach cancer.

Key Words:

Stomach cancer, Concurrent chemoradiotherapy

References

1. MacDonald JS, Smalley S, Benedetti J, Hundahl SA, Estes NC, Stemmermann GN, et al. Chemoradiotherapy after surgery compared with surgery alone for adenocarcinoma of the stomach or gastroesophageal junction. N Engl J Med 2001 Sep;345(10):725-30.

2. Shchepotin IB, Evans SR, Chorny V, Osinsky S, Buras RR, Maligonov P, et al. Intensive preoperative radiotherapy with local hyperthermia for the treatment of gastric carcinoma. Surg Oncol 1994 Feb;3(1):37-44.

3. Zhang ZX, Gu XZ, Yin WB, Huang GJ, Zhang DW, Zhang RG. Randomized clinical trial on the combination of preoperative irradiation and surgery in the treatment of adenocarcinoma of gastric cardia(AGC)-reports on 370 patients. Int J Radiat Oncol Biol Phys 1998 Dec 1;42 (5):929-34.

4. Ajani JA, Mansfield PF, Janjan N, Morris J, Pisters PW, Lynch PM, et al. Multi-institutional trial of preoperative chemoradiotherapy in patients with potentially resectable gastric carcinoma. J Clin Oncol 2004 Jul 15;22(14):2774-80.

5. Okawara G, Winter K, Donohue J, Pisters PW, Crane CH, Greskovich JF, et al. A phase II trial of preoperative chemotherapy and chemora- diotherapy for potentially respectable adenocar- cinoma of the stomach (RTOG 9904) [abstract]. Proc Am Soc Clin Oncol 2005;25:4019.

6. Allal AS, Zwahlen D, Brundler MA, Peyer R, Morel P, HUber O, et al. Neoadjuvant radioche- motherapy for locally advanced gastric cancer: long-term results of a phase I trial. Int J Radiat Oncol Biol Phys 2005 Dec 1;63(5):1286-9.

7. Saikawa Y, Kubota T, Kumagai K, Nakamura R, Kumai K, Shigematsu N, et al. Phase II Study of Chemoradiotherapy with S-1 and Low-Dose Cisplatin for Inoperable Advanced Gastric Cancer. Int J Radiat Oncol Biol Phys 2007 Nov 7; article in press.

8. Chen G, Song S. Intraoperative radiation therapy. Evaluation of intraoperative radiotherapy for gastric carcinoma-analysis of 247 patients. In: Abe M, Takayashi M editors. Techniques, indications and results of intraoperative radiotherapy in advanced cancers. New York: Pergamon; 1991.

9. Coquard R, Ayzac L, Gilly FN, Rocher FP, Romestaing P, Sentenac I, et al. Intraoperative radiation therapy combined with limited lymph node resection in gastric cancer: an alternative to extended dissection? Int J Radiat Oncol Biol Phys 1997 Dec 1;39(5):1093-8.

10. Gunderson LL, Sosin H. Adenocarcinoma of the stomach: areas of failure in a reoperation series(second or symptomatic looks): clinicopa- thologic correlation and implications for adjuvant therapy. Int J Radiat Oncol Biol Phys 1982 Jan;8(1):1-11.

11. Hallissey MT, Dunn JA, Ward LC, Allum WH. The second British Stomach Cancer Group trial of adjuvant radiotherapy or chemotherapy in resectable gastric cancer: five-year follow- up. Lancet 1994 May;343(8909):1309-12.

12. Coburn NG, Guller U, Baxter NN, Kiss A, Ringash J, Swallow CJ, et al. Adjuvant therapy for resected gastric cancer-rapid, yet incomplete adoption following results of intergroup 0116 trial. Int J Radiat Oncol Biol Phys 2007 Sep 28; article in press.

13. MacDonald JS, Smalley S, Benedetti J, Estes N, Haller DG, Ajani JA, et al. Postoperative combined radiation and chemotherapy improves disease free survival and overall survival in resected adenocarcinoma of the stomach and gastroesophageal junction: update of the results of Intergroup Study INT-0116(SWOG 9008). In: Proceedings of the ASCO gastrointestinal cancers symposium. 2004.

14. Kim S, Lim DH, Lee J, Kang WK, MacDonald JS, Park CH, et al. An observational study suggesting clinical benefit for adjuvant posto- perative chemoradiation in a population of over 500 cases after gastric resection with D2 nodal dissection for adenocarcinoma of the stomach. Int J Radiat Oncol Biol Phys 2005 Dec;63(5): 1279-85.

15. Nam H, Lim D, Kim S, Sohn T, Noh J, et al. New suggestion of radiation portal for stomach cancer patients after subtotal gastrectomy. Int J Radiat Oncol Biol Phys 2006 Nov;66(S1):S171.