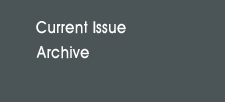 Full Text:

영남의대학술지 Vol.24_No.2 Suppl. P.S212-220, Dec. 2007

Review

폐금속광산이 인근지역 주민건강에 미치는 영향

Health Risks Associated with Contamination of Environment by Abandoned Mines

사공준

영남대학교 의과대학 예방의학교실
책임저자:사공준, 대구광역시 남구 대명동 317-1, 영남대학교 의과대학 예방의학교실

Tel: (053) 620-4614, Fax: (053) 623-4399

E-mail: jsakong@med.yu.ac.kr

December 30, 2007

Abstract

About 1,000 metal mines have been abandoned all over the country in the Korea. Major reasons for mine closure may be mainly due to poor economies of the commodity making mining unprofitable, and technical difficulties. Abandoned mines are known to contaminate soil, surface water, and private drinking water wells with toxic metals and arsenic (As). Little attention is given, however, to sites in rural areas with low population densities where natural, geologic sources of contaminants might also occur. Abandoned heavy metal mines have been identified as one of the major concerns because of their significant long-term environmental problems. The topic of abandoned mines is complex because of the associated financial and legal liability implications.
In the Korea, most of the metal mine were in operation from 1940s to 1970s, before ceasing operation because of the decline in world market price for the commodity. Mine-waste calcines (retorted ore) were produced during mining and these calcines were dumped into nearby mine. It is estimated that about 50,000 people reside in the nearby abandoned mines. Recently the Korean government decided to apply public health assessment for the investigation of increasing complaints of unusual symptoms or public concern among residents of vicinity of abandoned mines. Several health reports revealed significant elevation of blood lead, cadmium, mercury and urine arsenic levels exceeding the background level or recommended exposure level. Even though the heavy metal specific toxic symptoms were not found, the association was seen between high blood metal levels and the distance from dumping area to residential district. These findings emphasizes the need to test soil, corps and drinking water in the vicinity of abandoned mines to determine the extent of risk to human health and to reduce the estimated carcinogenic risk and the noncarcinogenic hazard.

Key Words:

Abandoned Mine, Metal, Health Risk

References

1. 환경부, 농림부, 산업자원부, 식품의약품안전청. 농산물의 중금속 대책 관련 Q&A. 과천: 환경부; 2006.

2. Park ID, Park CB, Choi BS, Kang EY, Hong YP, Jang IW et al. A study on urinary cadmium concentration and renal indices of inhabitant in an abandoned mine area. Korean J of Preventive Medicine 1998;31(3):424-39.

3. Chung JH, Kang BS, Kim CY, Lee KS, Hwang TY, Kim GT et al. Blood Pb, urine Cd and helath assessment of residents in the vicinity of abandoned mines in Gyeongsangbuk-do. Korean J Occup Environ Med 2005;17(3):225-37.

4. 고성군. 경남 고성군 병산마을 폐광산의 건강영향 조사. 고성: 고성군; 2004.