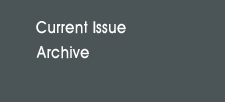 Full Text:

¿µ³²ÀÇ´ëÇмúÁö Vol.24_No.2 Suppl. P.S152-158, Dec. 2007

Review

Á¶±âÀ§¾ÏÀÇ Ä¡·á

Treatment Options for Early Gastric Cancer

±è»ó¿î

¿µ³²´ëÇб³ ÀÇ°ú´ëÇÐ ¿Ü°úÇб³½Ç
Ã¥ÀÓÀúÀÚ£º±è»ó¿î, ´ë±¸±¤¿ª½Ã ³²±¸ ´ë¸í5µ¿ 317-1, ¿µ³²´ëÇб³ ÀÇ°ú´ëÇÐ ¿Ü°úÇб³½Ç

Tel: (053) 620-3589, Fax: (053) 624-1213

E-mail: swkim@med.yu.ac.kr

December 30, 2007

Abstract

Patients with early gastric cancer (EGC) have had a good prognosis with conventional gastrectomy and radical lymph node dissection. The conventional surgery revealed some kinds of early and late complications which may hurt patients seriously. Therefore, treatment options for EGC which preserve patients¡¯ quality of life with maintaining a high level of curability have been developed. In surgeon¡¯s field, these include limited gastrectomy with or without modified lymph node resection, gastrectomy with vagal nerve preservation, pylorus preserving gastrectomy, and laparoscopic gastrectomy. Laparoscopic gastrectomy has introduced a new concept of procedure in the treatment of EGC. Endoscopic mucosal resection (EMR) by endoscopist has also become a standard treatment option for EGC with limited indications. The development of endoscopic submucosal dissection (ESD) expanded the clinical relevance of EMR. Certain treatment options for EGC, such as laparoscopic surgery or EMR, are known to be good options for EGC treatment, but the long-term results should be confirmed by randomized prospective study before becoming standard treatments. At present. these less invasive treatment should be applied under the strict indications.

Key Words:

EGC, Minimally invasive treatment, Quality of life.

References

1. Onodera H, Tokunaga A, Yoshiyuki T, Kiyama T, Kato S, Matsukura N, Masuda G, Tajiri T. Surgical outcome of 483 patients with early gastric cancer: prognosis, postoperative morbidity and mortality, and gastric remnant cancer. Hepatogastroenterology 2004;51(55):82-5.

2. Tsujitani S, Oka A, Oka S, Saito H, Kondo A, Ikeguchi M, Maeta M, Kaibara N.Less invasive surgery for early gastric cancer based on the low probability of lymph node metastasis. Surgery 1999 Feb;125(2):148-54.

3. Ohgami M, Otani Y, Kumai K, Kubota T, Kim YI, Kitajima M. Curative laparoscopic surgery for early gastric cancer: five years experience. World J Surg 1999;23:187-93.

4. Kitano S, Shiraishi N. Minimally invasive surgery for gastric tumors. Surg Clin North Am 2005;85:151-64.

5. Ono H. Early gastric cancer: diagnosis, pathology, treatment techniques and treatment outcomes. Eur J Gastroenterol Hepatol 2006 Aug;18(8): 863-6.

6. Katai H. Function-preserving surgery for gastric cancer. Int J Clin Oncol 2006 Oct;11(5):357- 66.

7. Okabayashi T, Kobayashi M, Sugimoto T, Okamoto K, Hokimoto N, Araki K. Clinicopa- thological investigation of early gastric carcinoma; is less invasive surgery right for early gastric carcinoma? Hepatogastroenterology 2007;54 (74):609-12.

8. Hiratsuka M, Miyashiro I, Ishikawa O, furukawa H, Motomura K, Ohigashi H, Kameyama M, Saski Y, Kabuto T, Ishiguro S, Imaoka S, Koyama H. Application of sentinel node biopsy to gastric cancer surgery. Surgery 2001;129: 335-40.

9. Kitamura K, Yamaguchi T, Taniguchi H, Hagiwara A, Sawai K, Takahashi T. Analysis of lymph node metastasis in early gastric cancer: rationale of limited surgery. J Surg Oncol 1997 Jan;64(1):42-7.

10. Kodera Y, Yamamura Y, kanemitsu Y, Shimizu Y, Hirai T, Yasui K, Morimoto T, Kato T. Lymph node metastasis in cancer of the middle- third stomach: criteria for treatment with a pylorus-preserving gastrectomy. Surg Today 2001;31(3):196-203.

11. Kakane Y, Michiura T, Inoue K, Sato M, Nakai K, Yamamichi K. Length of the antral segment in pylorus-preserving gastrectomy. Br J Surg 2002;89(2):220-4.

12. Kitano S, Shiraishi N, Uyama I, Sugihara K, Tanigawa N; Japanese Laparoscopic Surgery Study Group. A multicenter study on oncologic outcome of laparoscopic gastrectomy for early cancer in Japan. Ann Surg 2007;245(1):68-72.

13. Adachi Y, Shiraishi N, Shiromizu A, Bandoh T, Aramaki M, Kitano S. Laparoscopy-assisted Billroth I gastrectomy compared with conven- tional open gastrectomy. Arch Surg 2000;135 (7):806-10.

14. Naka T, Ishikura T, Shibata S, Yamaguchi Y, Ishiguro M, Yurugi E, Nishidoi H, Kudoh H, Murakami S, Tsujitani S. Laparoscopy-assisted and open distal gastrectomies for early gastric cancer at a general hospital in Japan. Hepa- togastroenterology 2005 Jan-Feb;52(61):293-7.

15. Kim MC, Kim KH, Kim HH, Jung GJ. Compa- rison of laparoscopy-assisted by conventional open distal gastrectomy and extraperigastric lymph node dissection in early gastric cancer. J Surg Oncol 2005;91(1):90-4.

16. Etoh T, Shiraishi N, Kitano S. Laparoscopic gastrectomy for cancer. Dig Dis 2005;23(2): 113-8

17. Soetikno R, Kaltenbach T, Yeh R, Gotoda T. Endoscopic mucosal resection for early cancers of the upper gastrointestinal tract. J Clin Oncol 2005; 23: 4490-8.

18. Lee JH, Kim JJ. Endoscopic mucosal resection of early gastric cancer: Experiences in Korea. World J Gastroenterol 2007;13(27):3657-61.

19. Oda I, Saito D, Tada M, Iishi H, Tanabe S, Oyama T, Doi T, Otani Y, Fujisaki J, Ajioka Y, Hamada T, Inoue H, Gotoda T, Yoshida S. A multicenter retrospective study of endoscopic resection for early gastric cancer. Gastric Cancer 2006;9(4):262-70.

20. Oka S, Tanaka S, Kaneko I, Mouri R, Hirata M, Kawamura T, Yoshihara M, Chayama K. Advantage of endoscopic submucosal dissection compared with EMR for early gastric cancer Gastrointest Endosc 2006;64(6):877-83.

21. Chung YS, Park DJ, Lee HJ, Kim SG, Jung HC, Song IS, Kim WH, Lee KU, Choe KJ, Yang HK. The role of surgery after incomplete endoscopic mucosal resection for early gastric cancer. Surg Today 2007;37(2):114-7.

22. Oka S, Tanaka S, Kaneko I, Mouri R, Hirata M, Kanao H, Kawamura T, Yoshida S, Yoshihara M, Chayama K. Endoscopic submucosal dissection for residual/local recurrence of early gastric cancer after endoscopic mucosal resection. Endoscopy 2006;38(10):996-1000.

23. Abe N, Mori T, Takeuchi H, Yoshida T, Ohki A, Ueki H, Yanagida O, Masaki T, Sugiyama M, Atomi Y. Laparoscopic lymph node dissection after endoscopic submucosal dissection: a novel and minimally invasive approach to treating early-stage gastric cancer. Am J Surg 2005; 190(3):496-503.